Earn 1% Daily Using Klever Mobile Wallet
Download & install Klever wallet to your mobile:
Klever Wallet
Create Wallet
2. Create New Pin for your login
3. Write down the given 12 words back up seed
(keep it save, need it to restore wallet if u lost/change your phone)
4. Confirm the 12 seed words by sequent
5. Enable biometry fingerprint to enhance security
Klever main Dashboard integrated with user friendly Dapp browser and Exchange :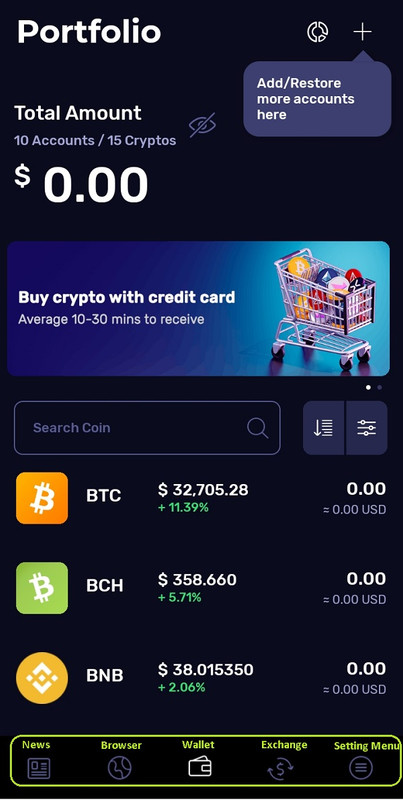 Scroll down press on your TRX wallet, you will see your TRX deposit address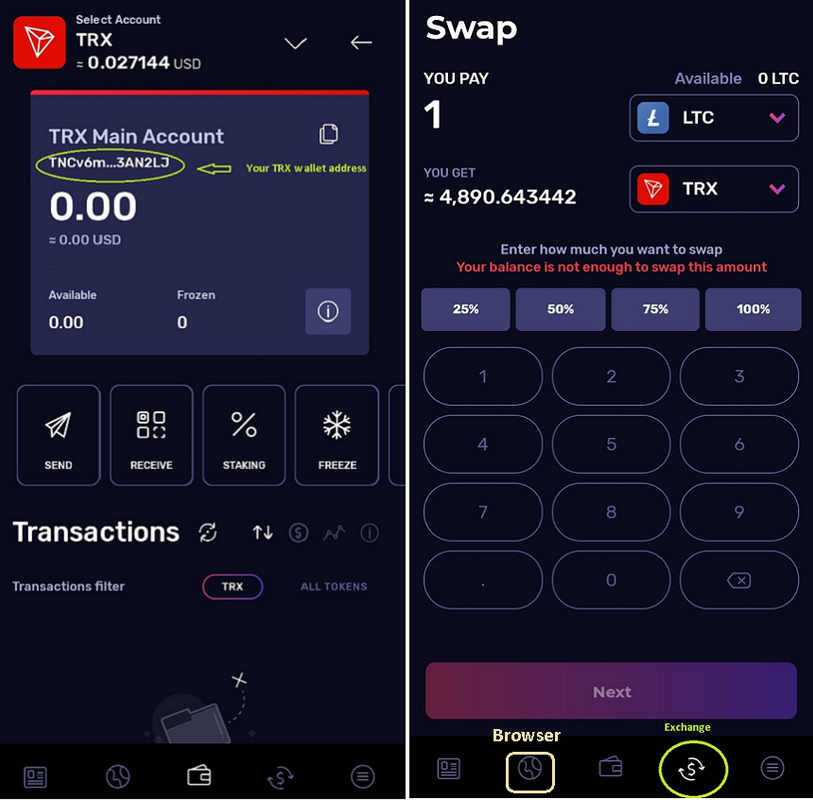 Deposit TRX to your TRX wallet or You could also swap other coins to TRX using klever's integrated Swap function
After fill up your TRX wallet, go to "browser" (the 2nd icon at the bottom) add Bankroll Flow to Favorites folder.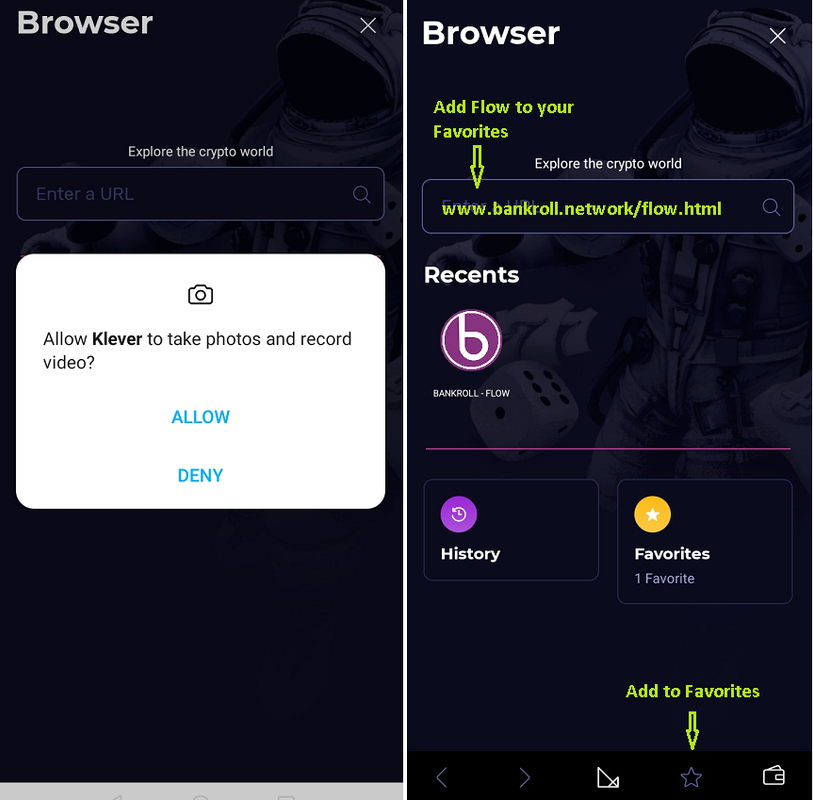 Bankroll Flow : Website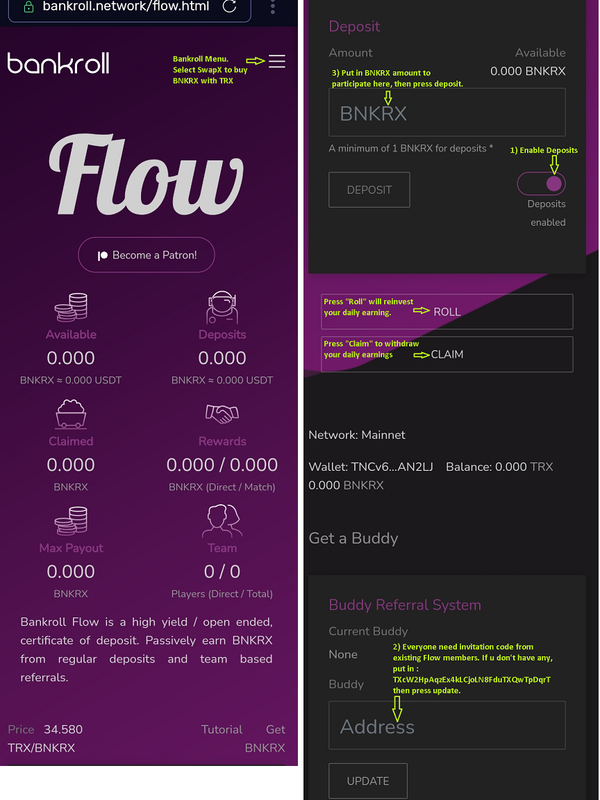 Buy BNKRX from SwapX and deposit to Flow for daily 1% earning.
All new members need invitation from existing flow member. If you don't have any, put in this:
TXcW2HpAqzEx4kLCjoLN8FduTXQwTpDqrT
and press update. Else your deposit will not success.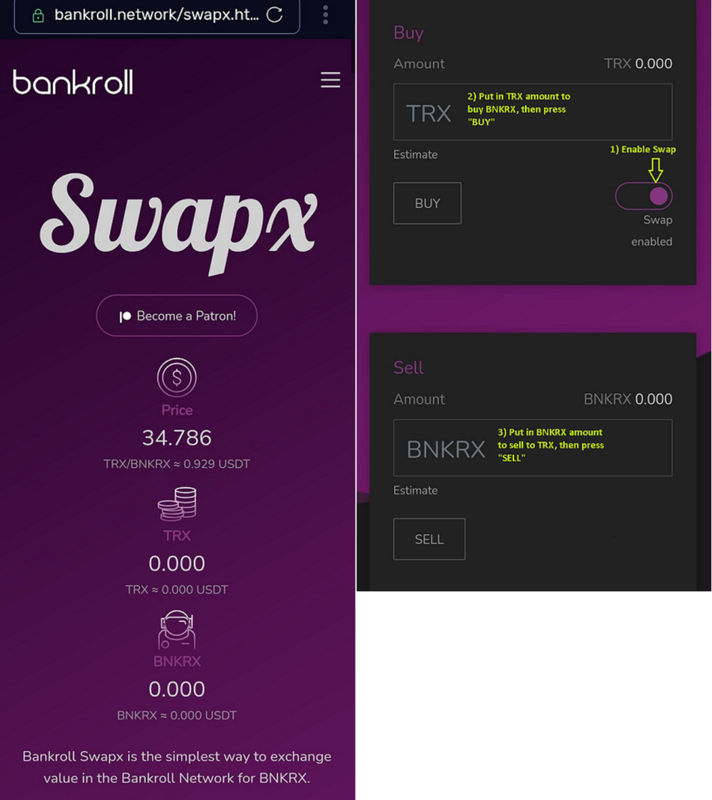 Note:
Smart contract interaction will consume about 8 to 10 TRX. For smooth transaction :
a) Always maintain at least 30 ~ 50 TRX in your wallet to cover energy cost.
b) To save on transaction cost, you could freeze your Tron for Energy
(TRX wallet menu-> Freeze-> Energy-> Put in TRX to freeze ; After freeze go to Votes-> vote for any top 21 SR to earn passive interest around 5% p.a.).
c) Buy energy from TokenGoodies
Skip back to main navigation