TronLink: Setup Wallet & Freeze for Energy
Download chrome extension : TronLink

2. Add TronLink to your google chrome extension, it should show in your google chrome upper right corner. If not, click the upper right corner setting to pin it for easy access.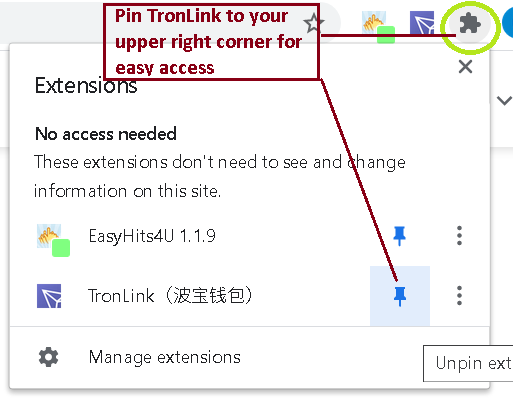 3. Click on your TronLink wallet and start:
a) Setup your password
b) Create new account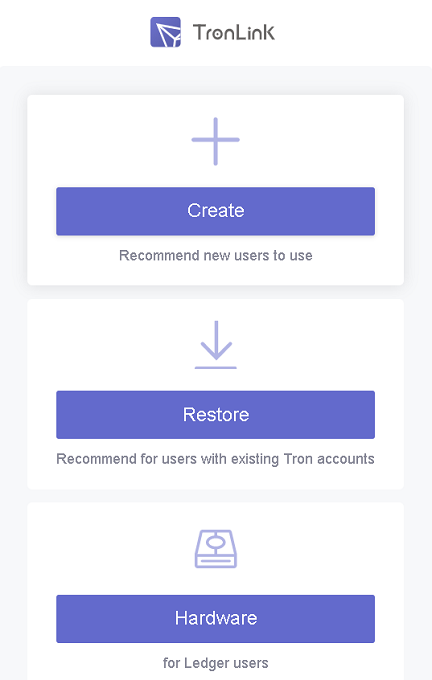 c) Set your account name
d) Write down your 12 Mnemonic words and keep it safe
(These 12 words will be required to restore your wallet,
who owned these 12 words owned the account)
e) Confirm your mnemonic word in correct sequence

Understand your wallet: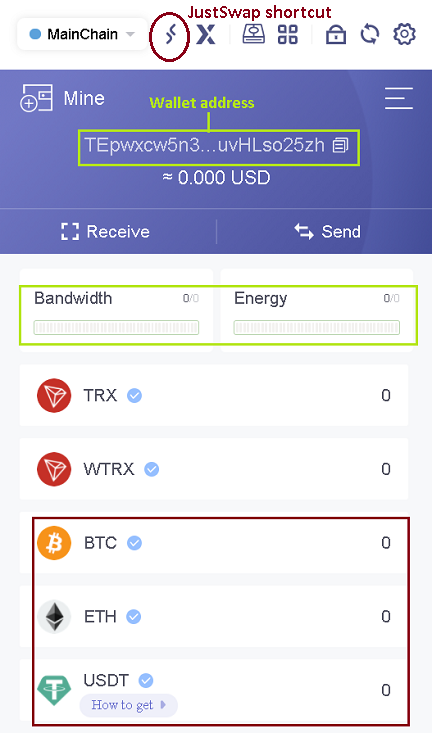 i) Your wallet address appear in the center

ii) Your transactions are literally free if you have enough Bandwidth & energy. Else, it will automatically burn some TRX as transaction fee. Normal wallet to wallet transfer will consume a little energy while smart contract consume more energy. You may freeze some TRX for Energy to save on transaction fee (below will show how to freeze). Both Bandwidth & energy will replenish little by little over time.
To avoid transaction error, always maintain 30~50 TRX in your wallet for transaction cost.

Transaction cost if your wallet has no bandwidth & energy:
-wallet to wallet transfer : about 1 TRX
-Smart contract interaction : around 3 to 8 TRX

iii) You can see some other coin eg. BTC, ETH, USDT
These are TRC20 token run under Tron Blockchain, a synthetic version with the same value but we can't direct deposit BTC to TRC20 BTC as it run under different blockchain. We need to convert BTC to Tron, then Tron to TRC20 BTC.
How to Freeze Tron for Energy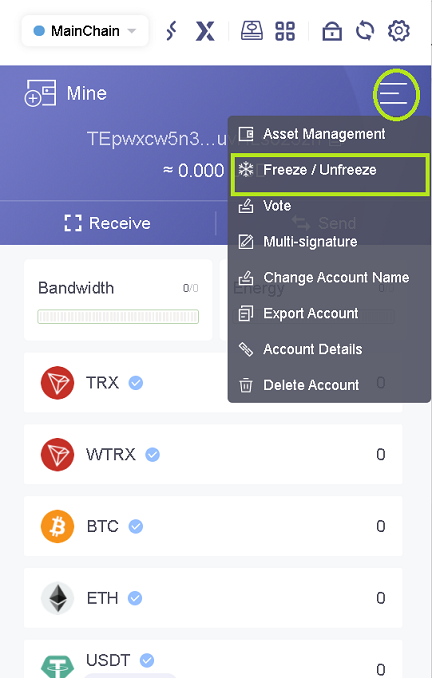 Upper right corner, click on "Freeze/Unfreeze. Wallet will link to Tronscan

A small windows will pop up after click "obtain"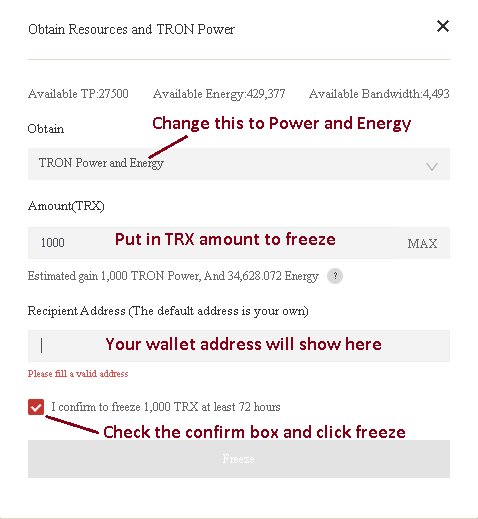 Each freeze will lock TRX for 3 days, after 3 days we can unfreeze anytime and get back our TRX.
After freeze our Trx for energy, we also obtained voting power at the same time. Go to "vote" (wallet menu, below freeze/unfreeze) and vote for SR.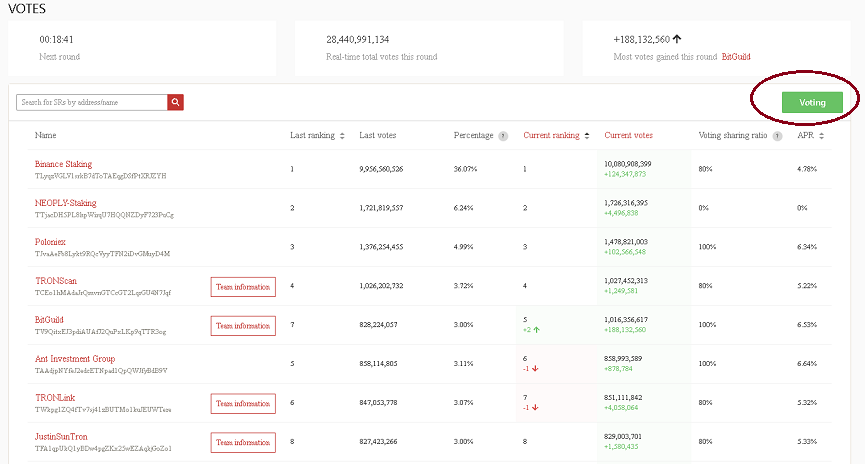 We vote for SR to maintain their status and they will give us some TRX as token of appreciation every 6 hours, around 7%~10% p.a. depends on SR.
Check on TokenGoodies on different SR rewards.

Skip back to main navigation