Tron Chain
Minimum Deposit : 100 TRX
By depositing TRX into the contract, you activated the program and will received 1% daily until you hit 310%.
TronChain is 100% decentralized and community based. There are no mediators or intermediaries, no owners, no company or human interaction, effectively guaranteeing the fairness of all participants according to the rules of the Smart Contract.
Integrated with Insurance feature to cover Initial Deposit!

How To Deposit:
1) How to Setup Tronlink Wallet (chrome extension): Tronlink
2) Get Tron (TRX) from Exchange – Changelly or convert in Atomic wallet / Exodus wallet
3) Each transaction will consume about 3 to 8 TRX. Always maintain at least 30 TRX in your wallet to cover energy cost.
4) To save on transaction cost, you could freeze your Tron for Energy in Tronscan or buy Energy from Token Goodies.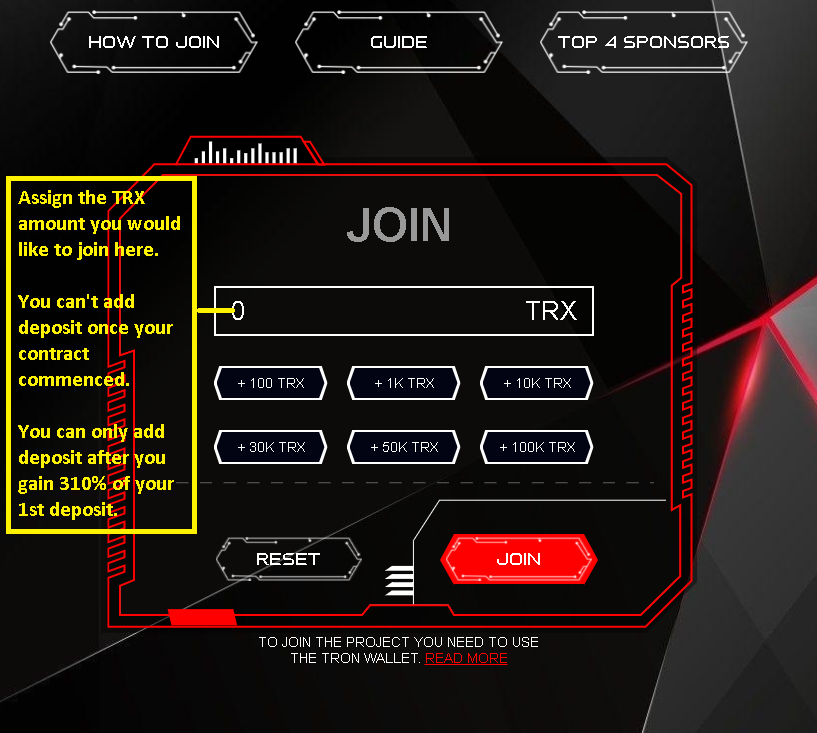 Each wallet can only deposit once and you will not able to top up before you achieved 310% gain.
Strategy:
Setup up 2 wallets. Deposit small amount with 1st wallet, then refer yourself to 2nd wallet. Deposit a nice bag with 2nd wallet and claim your divs everyday. By doing this, your 1st wallet will achieve 310% way faster and you could always renew your 1st wallet with double deposit.
Happy earning!
Skip back to main navigation