Yield Farming on TRON without impermanent loss.
Bankroll Yield Farming is the latest master piece in bankroll's Tron ecosystem.
Bankroll is integrated with TRON and ETH blockchain.
This part is just focus on Bankroll Farm which is under Tron blockchain.

Setup your Tronlink wallet :
Mobile Tronlink
Desktop Tronlink
Tron (TRX) can be exchange in Changelly, Exodus Wallet, Atomic Wallet etc.

Currently there are 6 pairing coin available in Bankroll Farm Without impermanent loss :
Swap your TRX to the respective coin in JustSwap
Note:
If you planning to put in TRX or BTT, it needs to be WTRX and WBTT. WTRX & WBTT is just a wrapped version of trx & btt running as TRC20 token carrying same value. You could convert 1 to 1 without slippage in Just Portal.
All coin need to pairing with BNKR which can be swap in Bankroll Swap showed below.
There is NO Impermanent Loss, you get back exactly what you deposit without rebalancing of price fluctuation.
Choose your pairing then click on "Select"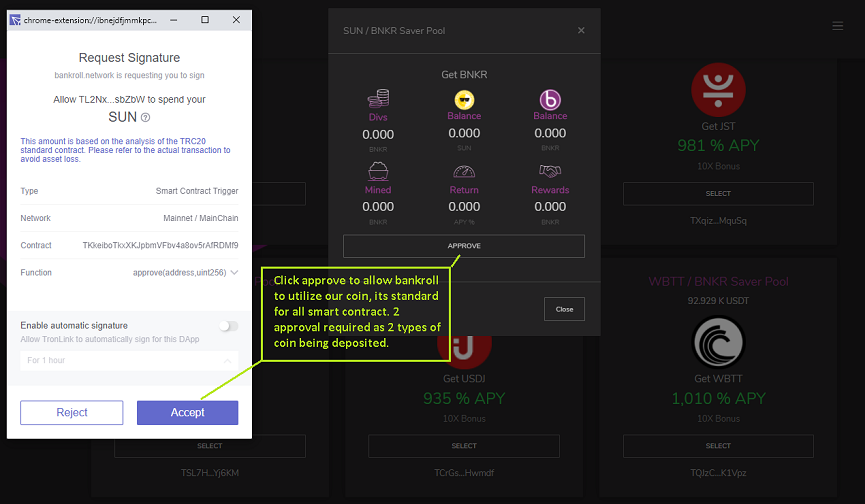 Approved to allow Bankroll to utilise our coin then deposit coin to generate returns.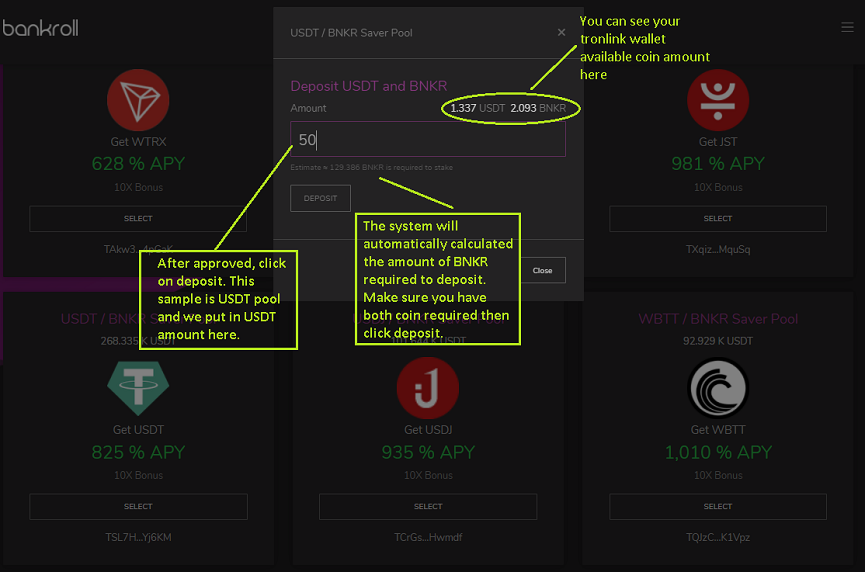 After deposited coin, we can see our details: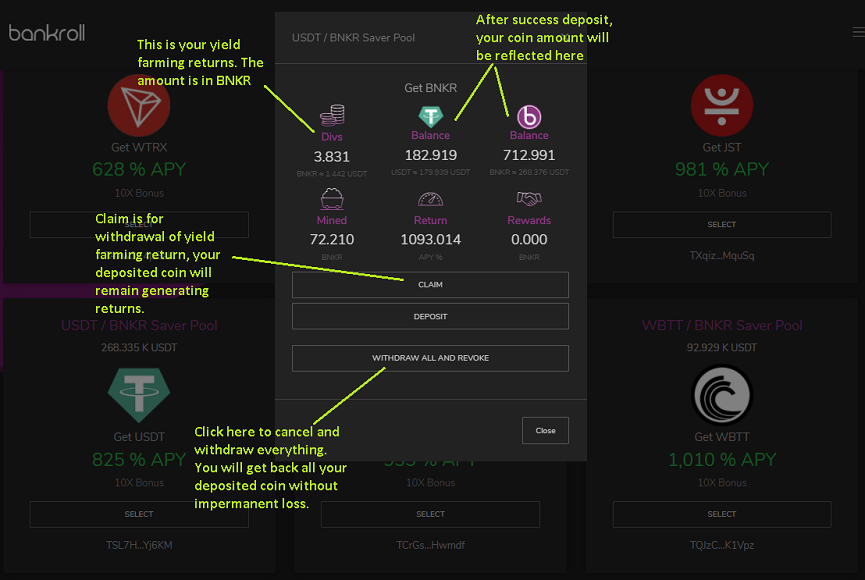 You have full control of your funds. Withdraw anytime and BNKR can be sell at Bankroll Swap: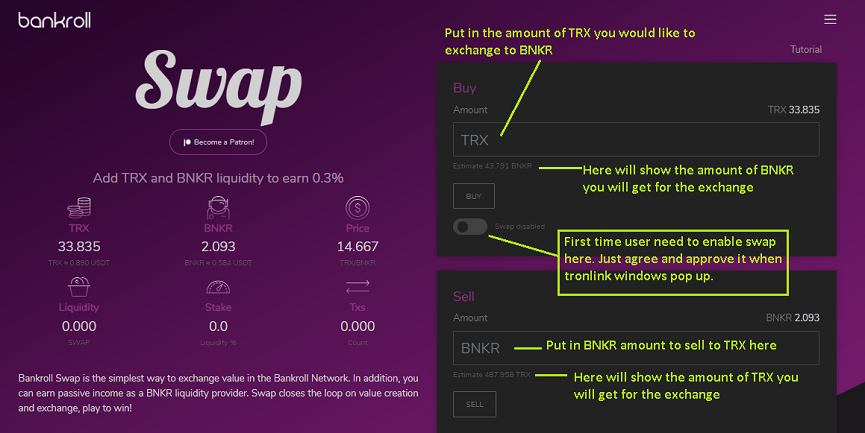 Bankroll has been running smoothly for more than 2 years and all the smart contract has been verified. Read their whitepaper and explore yourself with the full ecosystem in Bankroll.
Note: Do not deposit into Bankroll Save and Bankroll Credit as both contract will be retired soon. Bankroll Farm and Stronghold have the highest returns.
BNKR max supply : 21 mil
Current circulation : 11.291 mil
Current BNKR price : $ 0.387
Current Market Cap : $ 4.37 mil
BNKR still at very beginning stage, BNKR current market cap is just $4.37 mil. With the launch of Bankroll Farm, the BNKR market cap can be easily boosted to $50mil which translated to 10x of current value.
Skip back to main navigation