Status : PAYING
Buytex aims to be the next Binance. BUX token is their version of BNB and their plan is to aggressively compensate people for supporting them early on.

Headquarter : Estonia
CEO : Andreas Berg
CMO : Anshel Gear

Native Token : BUX
Current Bux price : $0.135
Minimum deposit : $50
Minimum withdrawal : $5
Deposit in BTC / ETH / USDT

5 packages with highly discounted Bux tokens:
Silver : $50 to $199, pays 3.85% per week.
Gold : $200 to $799, pays 4.23% per week.
Platinum : $800 to $2499, pays 4.62% per week.
Diamond : $2500 to $9999, pays 5% per week.
VIP : $10,000 to 50,000, pays 5.77% per week.

All packages works for 52 weeks.
Payout in Bux tokens and can be converted to BTC, ETH or USDT within the platform then withdraw instantly.
Buytex exchange will be launch in 13Aug2020 and Bux Token will be start moving in price.
How to Join:
1) Sign up account with Buytex Network : BUYTEX
2) Enter your email and then the confirmation code you received in that email.
3) Create a username and select your country.
4) Create Security Code (6 digit number). Write it down as its needed for withdrawal.
Done.

How to Deposit:
Deposit in BTC / ETH / USDT and convert them to BUX token to purchase packages.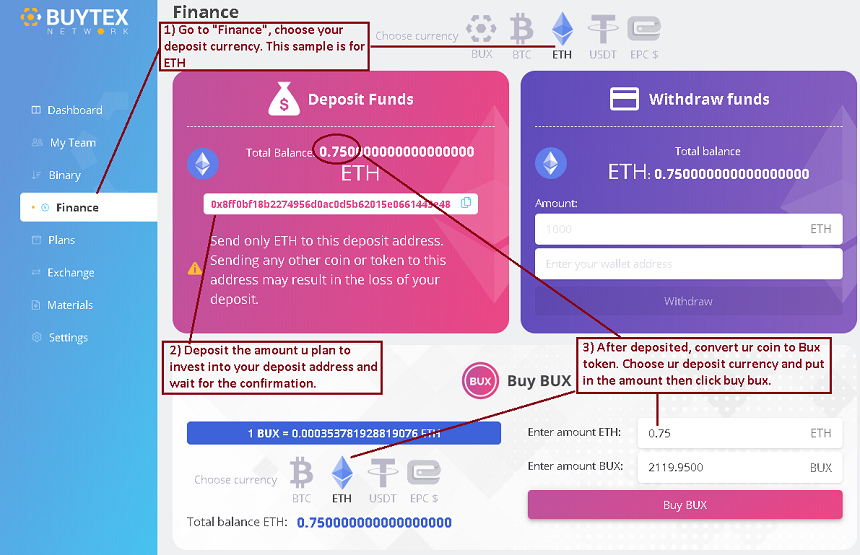 After converted to bux token, purchase your package at "Plans"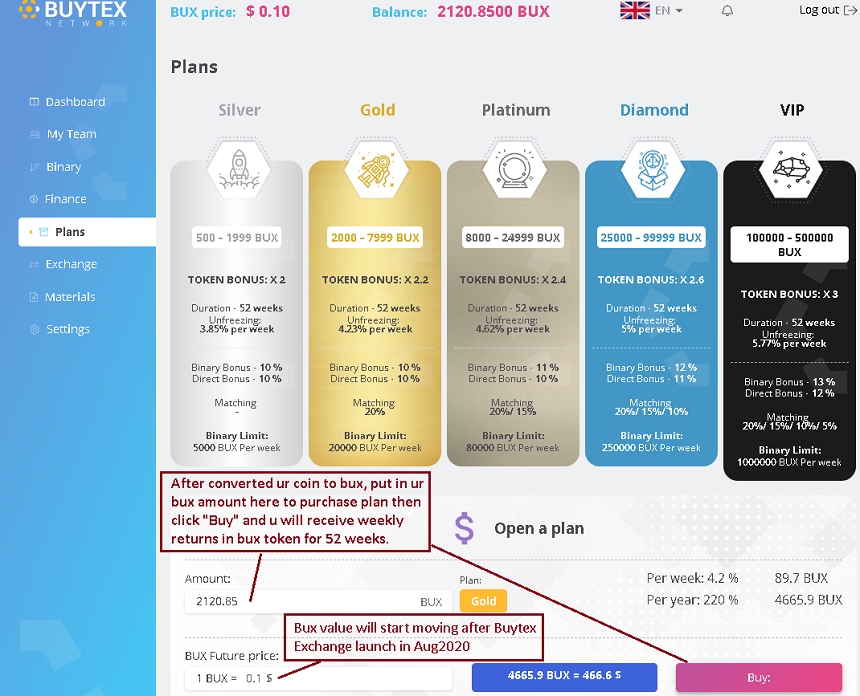 Skip back to main navigation