Collect Free Bitcoin / Crypto
1) Cointiply
Top paying faucet with progressive Faucet jackpot. Complete simple tasks range from clicking on ads, and filling out surveys. Best feature for Cointiply is You can earn upwards of $10 USD per week simply by letting videos play in the background.
Dashboard: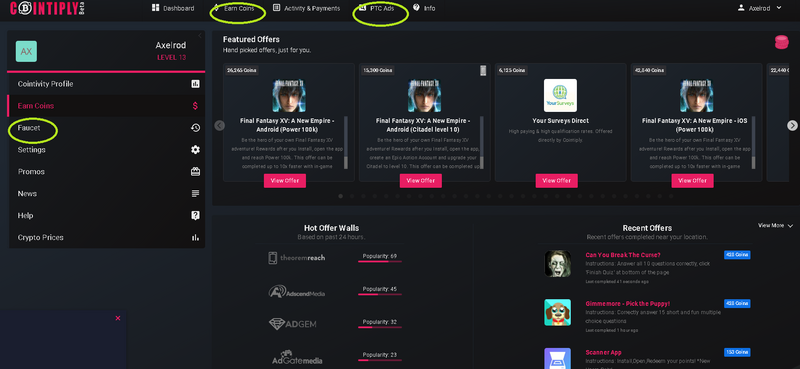 Start collect coin with "Faucet" and Pay to Click (PTC) ads.
Scroll down your dashboard, click on "Start Watching Videos"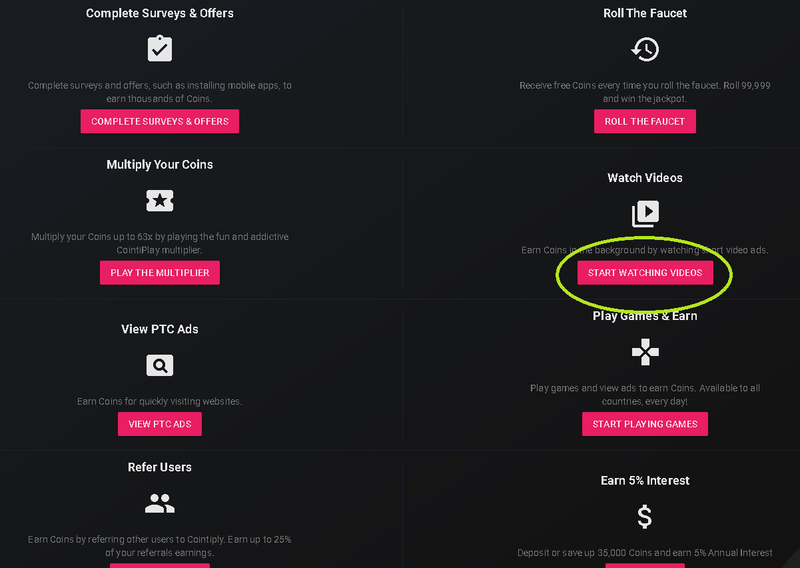 Click on "Open Hideout.TV", register account with Hideout TV and it will link with your cointiply account automatically. Let the video run by itself to generate reward points and redeem it everyday.
"minute staff" is another simple coin collector, click on the ads available in "instant" and "click" column.
2) Coinpot + Moon Faucet
Coinpot is the wallet for moon's faucet. There are total 7 faucets under coinpot family. Claim every 5 minutes to earn 5 types of crypto. These claims will be credited to coinpot wallet directly and can be converted to any supported crypto in coinpot. You can earn up to a 100% loyalty bonus and a 100% mystery bonus to triple all claims.

Sign up coinpot account then sign up the 7 free faucet below with the same email address and click on "Claim Now" to start earning.
3) Freebitco
FreeBitco.in is one of the oldest and best known faucets. It is so trusted that is has become a BTC wallet that you can earn interest on! Hourly claim faucet.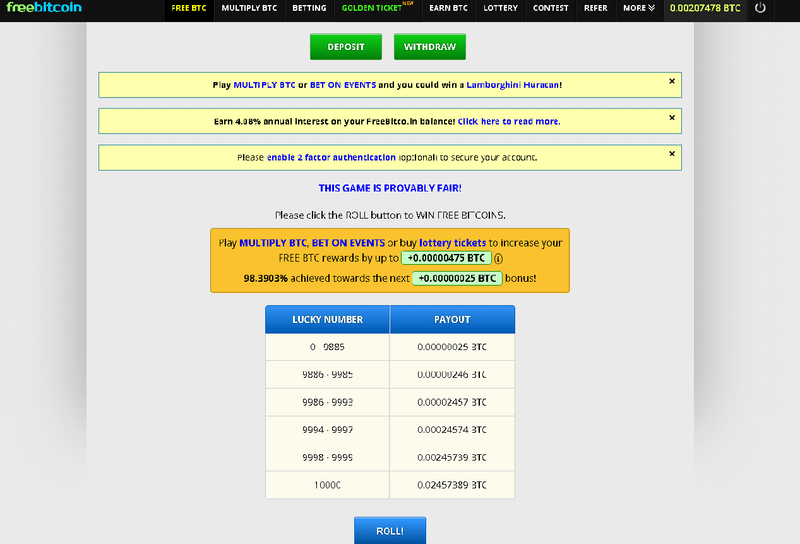 4) Adbtc
Adbtc.top is a pay-to-click advertisement platform allow us to earn BTC by viewing ads. An useful platform to promote your website as well.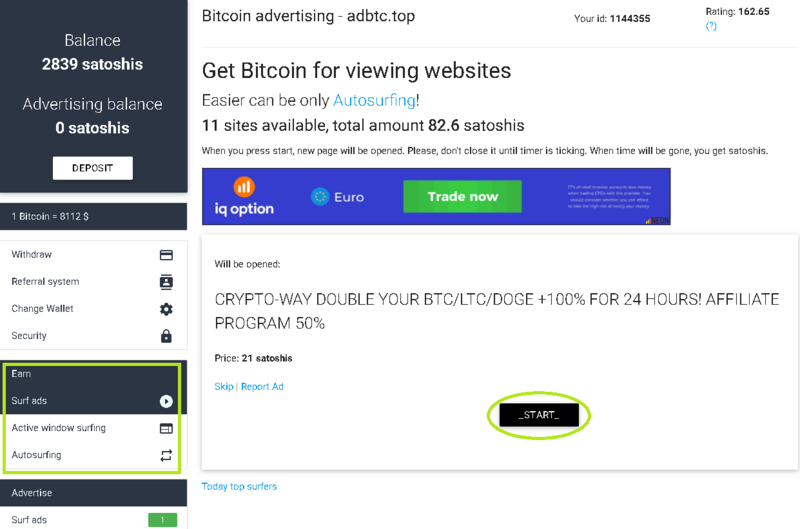 Skip back to main navigation