Status : PAYING
Company registered in Panama, run by Huascar Lopez from Dominican Republic.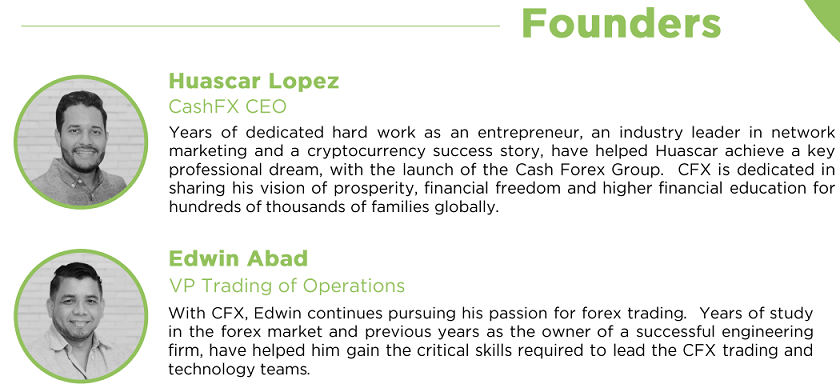 They have created a decentralized ecosystem of traders who are regulated by the FCA in UK.
They also have their own trading bot called Expert Advisors.
Trading from monday to friday, can monitor via tool called WebTV in the website dashboard.
Earning from 12% to 15% weekly
Minimum investment package start from $300, deposit in BTC only.
This is how the dashboard look like after activation of package. Package earning start after 72hours.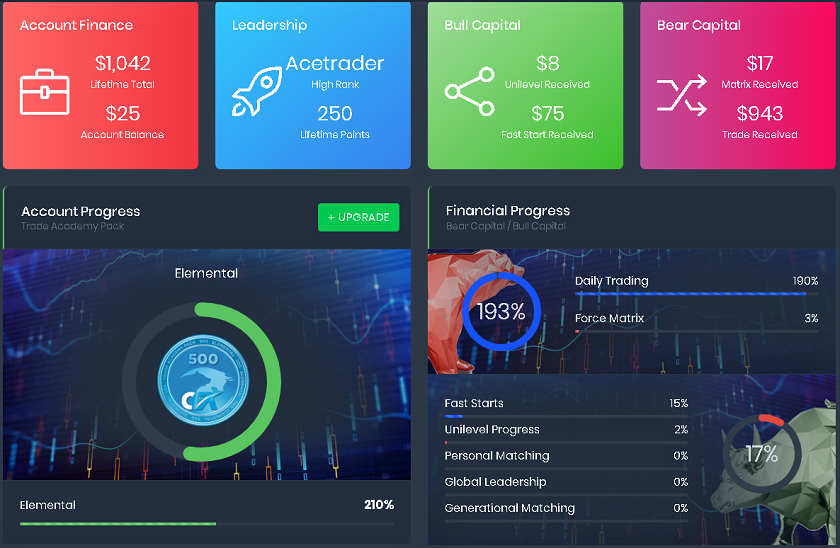 2 types of earning namely bear & bull capital (no relation to bear/bull market, just a name of their products)
Bear capital : Passive, Earn until 200% of your deposit
Bull capital : Team builders, Earn until 400% of your deposit
30% of deposit will go in to a "training fund" which is CFX's tangible product and allow us to access their training products and learn while we earn.
The training fund will subsequently redistributed as comm and bonus to members.
Remaining 70% will goes to professional traders for trading and profit will distribute back to members.
Those ever use the brokerage for real trading will know there is a management fee incurred.
In CFX, the management fee called withdrawal fee which is 20%. You see it right, professional traders is not cheap.
Don't step back yet, there is a benefit from here as half (50%) of the withdraw fee will be re-distributor back to members in the "forced-matrix structure".
That means we can be benefit from the members join after us when they withdraw their earnings.
Minimum withdrawal is $100
Sign Up : CashFX
Skip back to main navigation