REMITANO: BUY/SELL CRYPTO Using Your Local Currencies

Buying Cryptocurrencies on Remitano is a lot easier than you'd think. Once you've passed the KYC process — or also known as the Know Your Customer (All exchanges required KYC) — you can start buying or selling cryptocurrencies with your national fiat currency.
Have been using Remitano to buy / sell crypto for more than 2 years without any problem. To buy Bitcoin /Ethereum /Ethereum Cash/USDT/Ripple/Litecoin on Remitano, follow these steps:
Sign up REMITANO account HERE.
From the Remitano homepage, scroll down to bottom, you can select your country of your national fiat currency.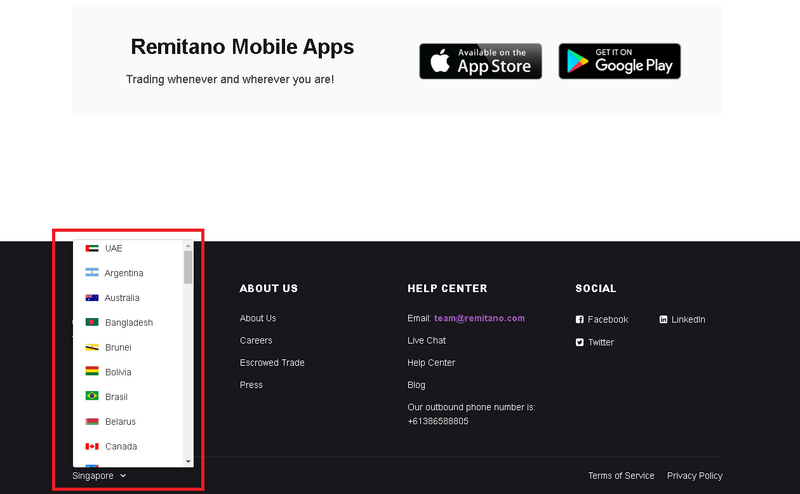 Buy Ethereum ETH example:
Step 1:
From remitano homepage, select Ethereum ETH then scroll down to find seller from 'List of sellers' and click "Buy".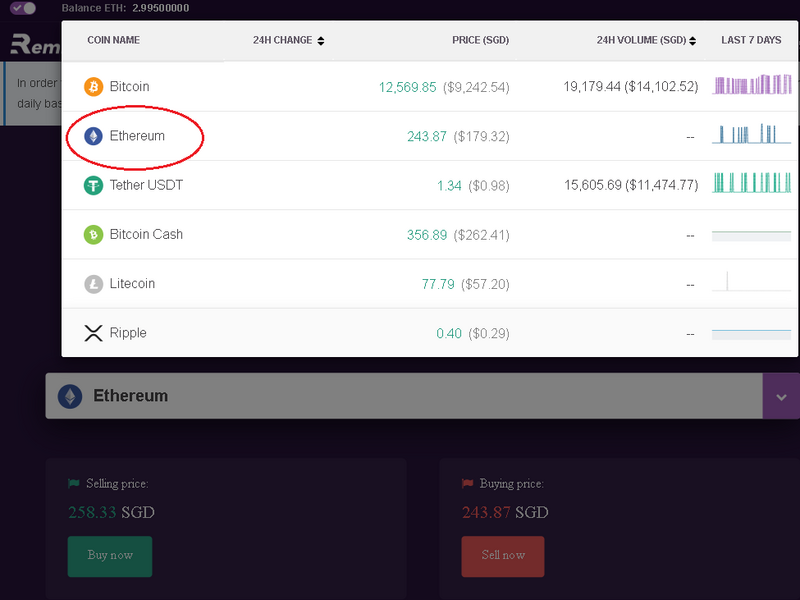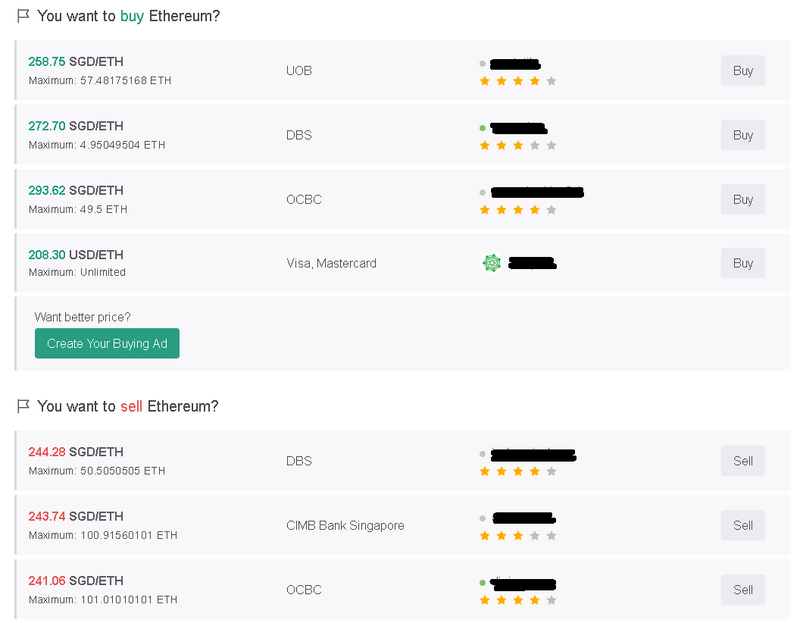 Step 2:
Put in the ETH amount you planning to purchase and input your ETH wallet address to deposit then click on "Buy ETH"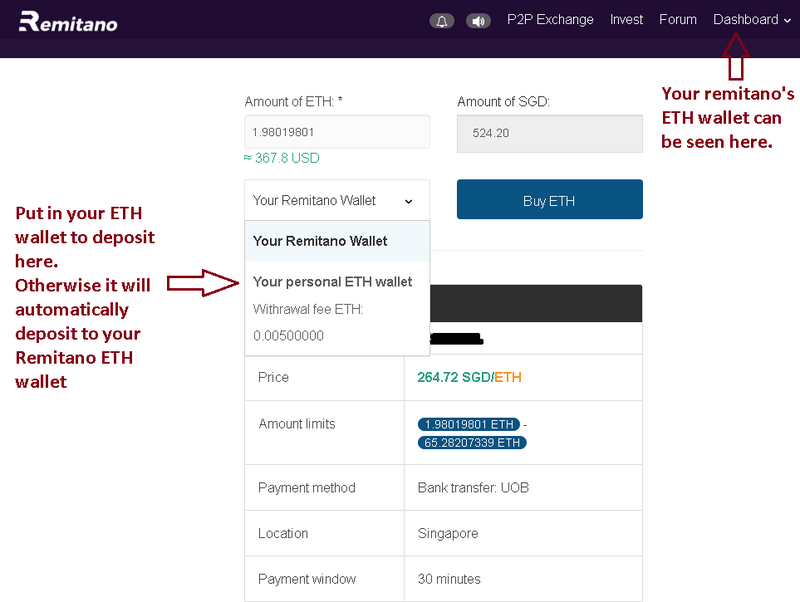 Step 3:
After click on buy ETH, it will lead us to seller's bank account details. Access your internet banking and pay the seller through INSTANT TRANSFER.
Seller's Ethereum is hold in an escrow when you open the order, so you can send payment to seller without worry.
If the seller refused to release Ethereum after you sent the payment, click on the 'Dispute' button and remitano's support team with show up to help.
Step 4:
Then Press the [I have paid seller] and wait for the seller to confirm. The seller will authorize Remitano to transfer the ETH to you once he/she received your payment. Normally the whole process will be done within 20mins.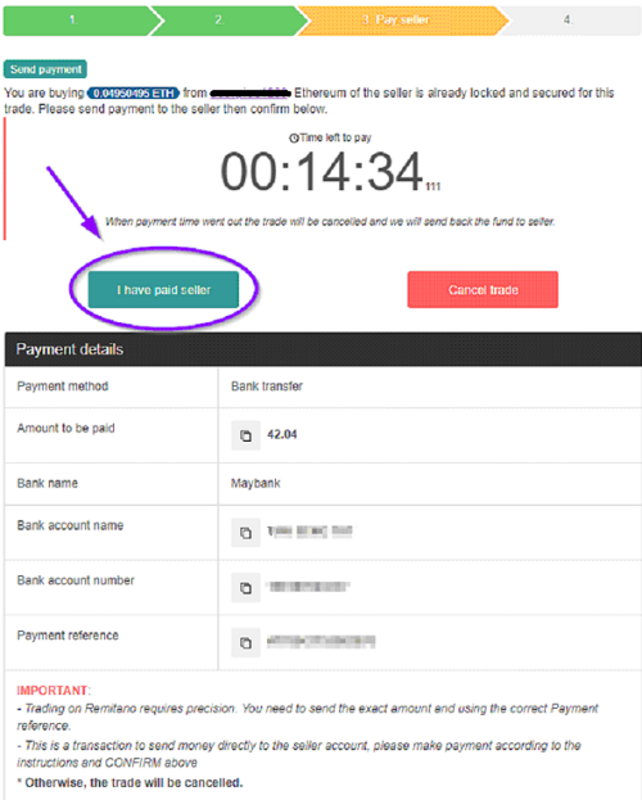 Same process applied if you want to buy other crypto or sell your crypto. Remitano is a P2P platform let us direct dealing with local user with local currency.
Skip back to main navigation